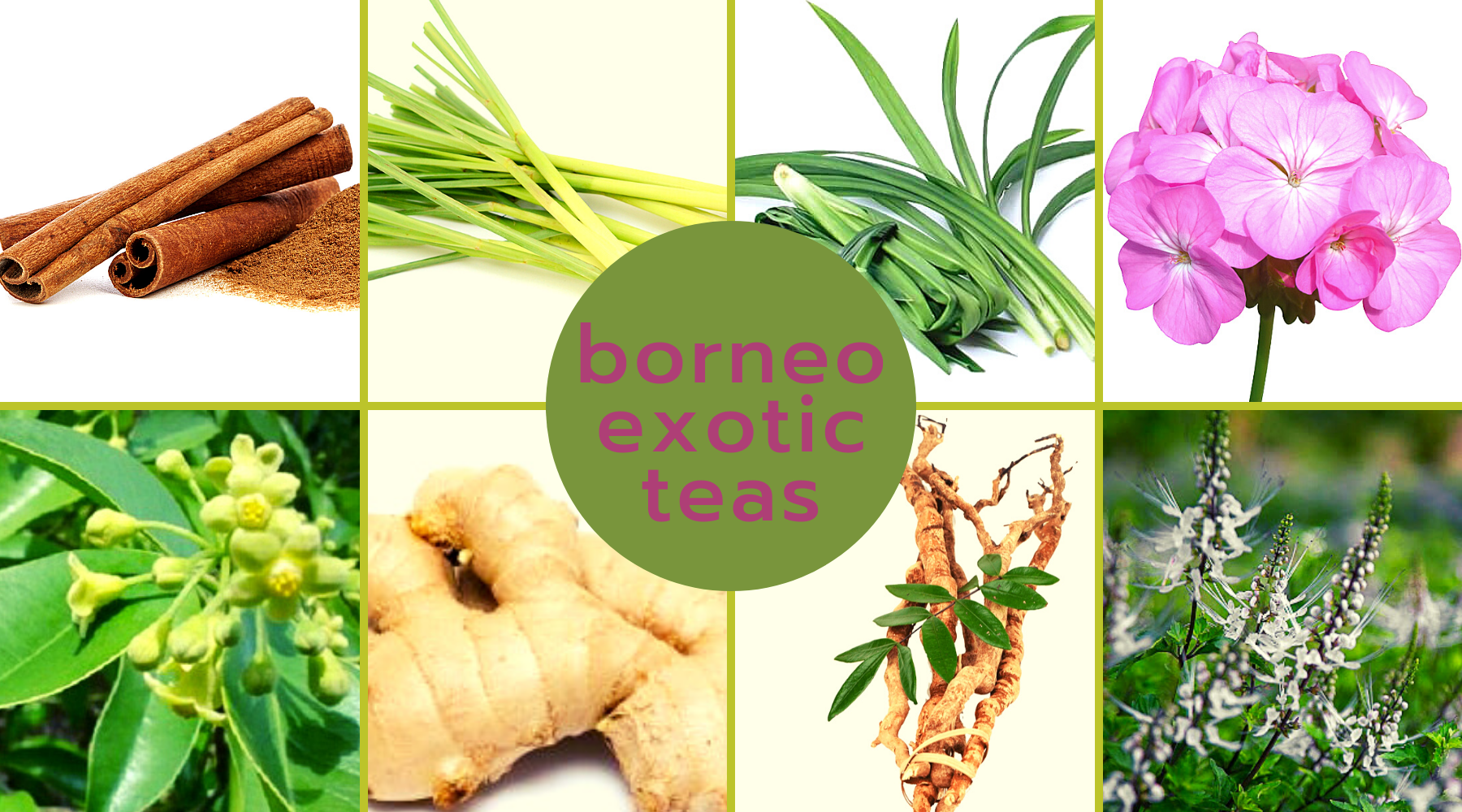 Sabah Tea has since evolved with the Borneo Exotic Tea Series by blending with naturally grown flowers, leaves, and roots.
The variation of black tea is unique because of the "marriage" of each quality ingredient, making the Borneo Exotic Tea Series a delicious delight with a special feature.
There are 7 variations of the tea flavour and each variation serves different purposes depending on the ingredient added to it.